Any business that needs trucks to function also needs to properly maintain them. It's an integral part of owning and regularly using any vehicle.
Whether you own one truck or a fleet of them, it would be impractical to replace everyone that ran into a problem. Leaving them to be overrun by wear and tear would also be bad for business, as it could cause more damage to the truck involved, as well as cause accidents and incur emergency costs.
This article will discuss the cost of truck repairs and the options you have for financing those repairs.
Processes involved in truck maintenance
When you take your truck into the shop for maintenance, you're usually taking it for one of three things—checks, changes or repairs of one or more parts of the truck.
Let's take a closer look at what each of these is:
Checks: Checks are the most regularly occurring maintenance process. Taking your truck in for a check is similar to going for a medical checkup yourself—there doesn't have to be anything apparently wrong, it's just smarter and safer to do it.
Taking your vehicle for a check is done to make sure that it is running in optimal condition, and to find out about any faults as early as possible. They are usually done by specialized auto mechanical engineers.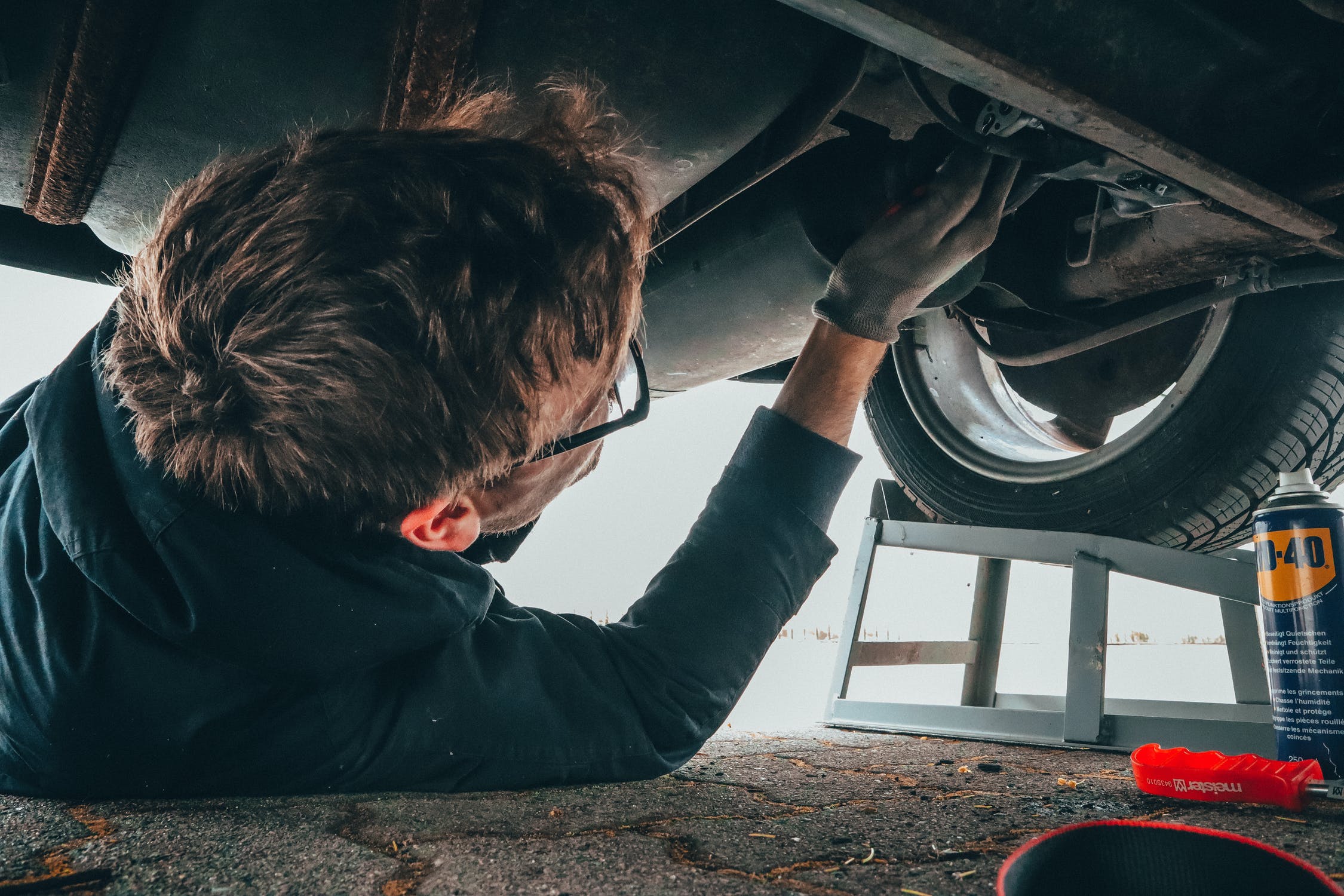 Changes: After you've had an engineer check your truck for faults, one of two things will happen: either they'll find faults, or they won't.
If one or more parts are found to be faulty; depending on the discretion of the engineer, they could have to be replace.
Of course, things like oil and oil filters are almost always changed, and it's advisable to also change your vehicle's tires regularly.
Repairs: Repairing parts is sort of a best-case scenario when you find faults in your vehicle. Some parts are beyond repair, of course, and need to be replace; but other parts can be salvage and brought back to optimal functioning conditions.
This is preferable because repairs tend to cost significantly less than replacements and take less time.
1. How much do truck repairs cost?
Keeping your trucks in good shape is key. Having your vehicle break down or develop irreparable faults is bad for business, both in the short and long term.
Depending on the size, make, functionalities, and brand, truck repairs could end up costing thousands of dollars.
The annual cost of truck repairs is estimated at $20,000; with replacement of tires alone reaching upwards of $5,000 a year.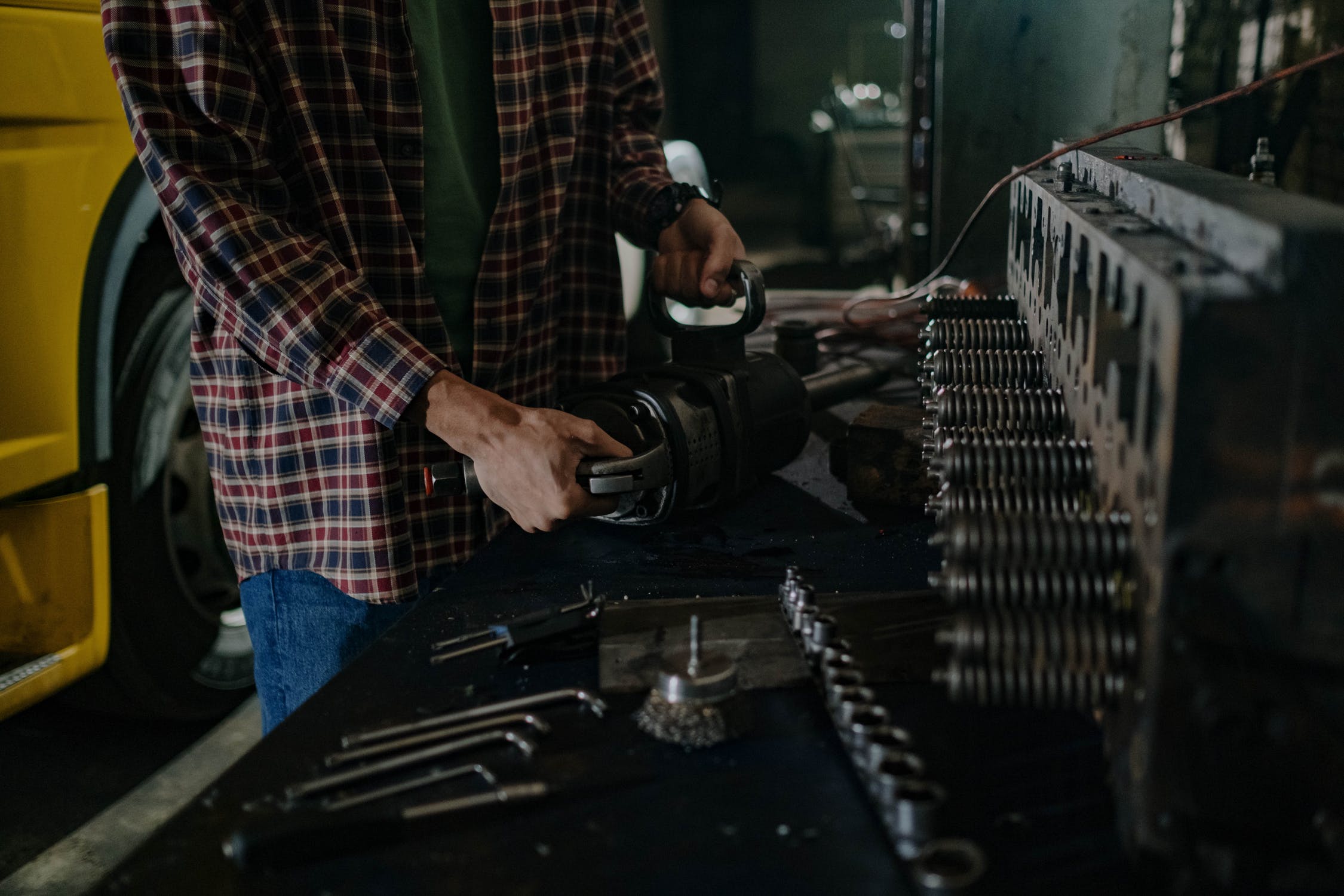 Other recurring expenses include inspecting and sometimes replacing brakes and brake fluid, changing oil filters, checking, and replacing batteries and alternators, engine maintenance, and wiring.
You also must keep some extra money put aside for unexpected problems that you have to make repairs on. Though carrying out regular maintenance greatly reduces the risk of severe damage to your truck, emergency situations such as engine failure could still happen, and you need to be prepared for them.
2. Is truck repair financing a good idea?
The cost of repairs and maintenance for a truck or a fleet of trucks can be quite high.
When you're looking to grow or maintain your business, you are likely to pump more funds into it. Doing that, and simultaneously paying for truck repairs can be a lot to handle.
Taking out a loan to cover these expenses will take some of the weight off your shoulders, and more importantly, off your wallet.
You can often approach a financial institution to grant you a loan to repair the trucks and pay the financial institution back in installments over a predetermined period of time.
This allows you to get your vehicles to peak functioning condition, and to deploy them for service; meaning you can generate revenue while still having some liquidity left over.
In summary, yes, it is a good idea to finance your truck repairs.
Types of loans for truck repair
There are numerous options when it comes to financing truck repairs. You can take out a small business loan and direct it towards paying for your truck repairs, take a specialized loan meant specifically for truck repairs, or several other options.
Listed below are the types of loans you can take out for your truck repair needs.
1. Small business term loans: These types of loans allow business owners to borrow large amounts of money, while also reducing the amount of money paid in each installment.
Your business credit history will determine the length of your loan term, as well as the interest rates you will have to pay. Generally, lenders will grant you loans of up to twice the monthly income of your business.
Term loans are also reported to credit bureaus, and repayment will help build and strengthen your business' credit history.
You should note that making your payments on time, or even paying back the entire loan ahead of time, if possible, are essential to strengthening your business' credit.
2. Merchant cash advances: Simply put, a merchant cash advance (or MCA) is a cash advance for merchants.
It's a type of loan given to business owners as an immediate source of funding. They are short-term loans, usually spanning a period of six to twelve months, and they follow a daily payment schedule; meaning that your business will have to make payments to the lender every day.
This type of advance is better suited to businesses that operate predominantly from a physical location than those that are mostly online, as they require you to have a physical store that you operate out of.
One disadvantage of this type of loan is that the daily payments can greatly disrupt the cash flow of your business.
Merchant cash advances also have much higher interest rates than other types of loans and can be bad for your business's financial health in general.
3. Equipment financing loans: This type of loan allows business owners to use their equipment (in this case, their trucks) as collateral to finance maintenance and repairs on that equipment.
To qualify for this type of loan, your equity in the equipment (i.e., the amount of ownership you have on it) must be higher than the loan amount.
This basically means that if you haven't finished paying off the truck, then the total value of the truck minus the amount you owe must be higher than the cost of the repairs you want to make.
If you don't owe anything on the truck, then the repairs just need to cost less than their current value.
You should note that the lender will use the liquidation value (i.e., the current amount that your truck can be sold for), and not the amount you paid for it.
4. Factoring Companies: This is the one option on the list that doesn't involve lending.
Factoring companies buy receivables, such as invoices, from companies. For example, if your company has customers with outstanding payments due in a month, but you need the cash now, you can sell an invoice to a factoring company, and they'll give you an advance.
They charge a fee from the advance, and they collect the funds when your customers make their payments.
However, the cost of working with a factoring company can be high when you convert it to an annual percentage rate. It can be upwards of 60% in some cases.
Additionally, factoring companies do not report the payments you make on your truck repair advances to any credit bureaus, and they, therefore, do not help you build your business' credit.
Where to get truck repair loans
In Canada, trucking is an essential component of the overall economy—it's the largest component of the country's transportation GDP, representing 29.3% of overall transportation and warehousing GDP.
Providing an impressive $17.1 billion in GDP value, it is also responsible for the freight movement of physical goods, including consumer products, such as perishable and non-perishable foods.
In fact, the Canadian Trucking Alliance estimated that over 90% of all goods that have the Canadian consumer as the end user have been shipped solely or partly by truck.
With trucking businesses in such high demand, there are companies and financial institutions all over Canada that provide loan and financing services, both for purchasing trucks, and for making repairs to them.
Banks, merchant cash advance (MCA) companies, factoring companies, or online lenders are examples of such lenders.
1. Banks: Banks offer loans to small businesses that need cash. You can apply for a small business loan to repair your truck(s), but you won't have a lot of luck if you don't have good credit.
2. MCA and factoring companies: These companies specialize in the financing options represented in their names. They give cash advances based on their operating principles, and charge either a fixed fee or a percentage of the advance given as interest.
3. Online lenders: In recent times, online financial companies have been on the rise, and giving fierce competition to their brick-and-mortar counterparts.
Online lenders are the most lenient of the options listed here. They usually give more favorable rates, and they even offer loans to people with bad credit.
Some online lenders like CA Financial offer small business loans and truck repair financing as their main service.
How do you qualify for truck repair loans?
The different types of loans listed above have slightly different requirements. Some general requirements are:
1. Ownership: This is an obvious one, but you need to own or lease a truck, which is in good working condition, and use it for commercial purposes.
2. Condition of the truck: The model of the truck, the year it was constructed in, the condition it is in if used, and any other major repairs done on the truck in the past must be provided, as these factors influence the loan amount that you're eligible for.
3. Value of the truck: The truck itself is a tangible asset that has liquidation value; lenders will place a lot of importance on the truck as it can be used as collateral.
4. Owner's Personal Credit: Strong credit scores indicate a responsible borrower, which is helpful in securing better rates and down payment requirements. Of course, with online lenders, you can secure a truck repair loan even if you don't have very good credit.
5. Tax liens and Delinquencies of the Business: Looking at the operating history of your business allows lender to assess its financial track record and determine whether there are any outstanding debts that remain to be paid before the borrower begins paying back the truck loan.
6. Collateral: You need to put down collateral or a percentage of the value of the asset as a down payment; or accept a higher interest rate. Lenders that specialize in truck repair loans will offer lower interest rates and will be more lenient in their credit requirements.
7. Cash Position: The higher the cash reserves on your company's balance sheet, the more secure lenders feel issuing you a truck repair loan.
It is important to note that cash reserves in this scenario are defined as additional cash above and beyond the down payment.
Merchant cash advance lenders require that you have a minimum of $15,000 per month in Visa, MasterCard, and debit sales; and that you have not filed any bankruptcy claims in the last 24 months.
Required documents
You may be required to provide some or all of the following documents by the institution granting the loan:
Photo ID (such as driver's license)
Proof of address
Financial information (such as bank statements or tax returns)
Business information to prove that your business is registered (such as articles of incorporation)
Details of your truck, as well as photos showing its current condition
Conclusion
If your business relies on trucks to function, regular maintenance is a must. Checks, changes and/or repairs need to be done on a regular schedule to ensure peak performance, increase safety, and reduce the potential of losses. The cost of making these repairs, however, can be quite high, leading to the need for more affordable financing options.
Choosing the option that works best for your business model is essential in ensuring the growth of your business.